The SLAMDAM® features extraordinary properties. In addition to the SLAMDAM's® patented construction, the materials used ensure an exceptionally flexible solution for the emergency dam/water retention market. The SLAMDAM® makes optimum use of EPDM. EPDM Rubber is a synthetic rubber which is a product of the polymerization of Ethylene, Propylene and a Diene Monomer. EPDM has been used successfully for many years in roofing materials and is an exceptionally ecologically responsible solution.
SLAMDAM® is TÜV-certified in accordance with PAS 1188.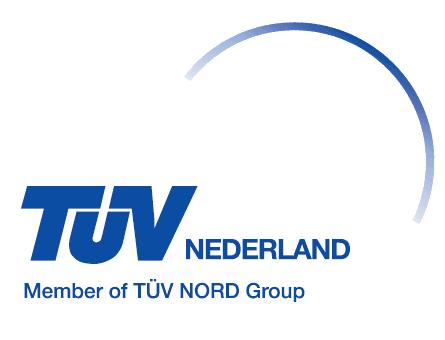 Our technical construction is a patented system. The impressions below provide a clearer representation of how the SLAMDAM® works.
Properties of EPDM
Retains elasticity from -35 degrees Celsius to +120 degrees Celsius
Insensitive to UV and ozone
Chemically resistant to many bases, acids and salts
High elasticity +/- 400%
Vapour-proof
Root-resistant and resistant to decay
Low maintenance
Extremely long service life (minimum of 40 years)
Resistant to micro-organisms and atmospheric influences (acid rain).
100% recyclable